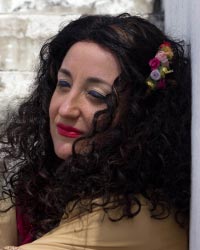 Born in Seville, Spain, Imma is a full-fledged actress, singer, flamenco dancer, comedian, master of ceremonies, and dubbing voice.
She joined London's Stopgap Theater Company.
In the U.S., Imma attended Massachusetts' Holy Cross College and went on to renowned Lee Strasberg Theatre and Film Institute. In Poland she was trained at Gardzienice Center of Theatre Practice.
Being successful in movies and theater, she also has done well while performing for prestigious TV networks, such as Univision, Telemundo and Supercanal.
Among the many accolades obtained, she was granted ACE, HOLA and ATI awards.