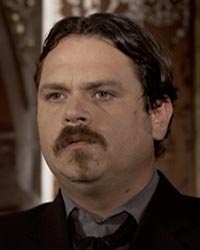 James was born in 1974, and holds both Ecuadorian and American citizenships.
He has studied Economics, Marketing and Social Economy in Ecuador, and Integral Economics in Universidad Escuela Internacional de Artes Escénicas of Dominican Republic, as well as in Instituto de Bellas Artes of the same country.
In Barcelona, Spain, he supplemented his training in Musical Production, by attending "Academia Plastic".
He served as Creative Director and Actor of the first parody program in Ecuador, "Qué Tiro" and later as Scriptwriter, Actor and Creative Director for "Sin Ánimo de Ofender", both presented by SíTV.
At Ecuavisa network, he worked as Creative Director and co-host of the first reality show "La Plena", which was aired during several successful seasons.
Likewise, he worked as Creative Director, Scriptwriter and Actor for the show "Buenos Muchachos", which reached high rating levels during the period it was broadcasted.
James also has experience as a radio announcer of commercial spots. Presently he holds the position of Producer and Business Executive for the Ad Agency Plan Below.