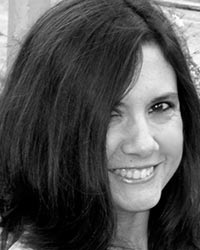 Monica has 23 years of professional experience in the Production field.
She studied Advertising and Marketing at University Vicente Rocafuerte, and started working in the advertising world as Traffic Coordinator for Norlop J.W. Thompson, so as Production Manager at Creacional Ad Agency.
She gained valuable experience during the time she was part of the renowned production company Z Vision (7 years). She worked as Production Manager, General Coordinator and Assistant General Manager.
Monica was also co-owner of Jaramillo/Wuth, a casting and production company, serving advertising agencies, freelance photographers, direct customers and local and international production firms.
Additionally, she lived and worked in the United States, in the cities of Miami, Florida and Franklin, Tennessee.
Currently, Monica works as an independent Executive Producer.