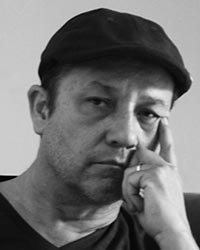 Nicolás was born in La Paz, Bolivia, in 1960, and has been living in Ecuador since 1986. He has 32 years of professional experience.
Nicolás obtained a Bachelors Degree in TV, Radio and Film from Miami-Dade College.
Before relocating, he worked for several years in Lima-Perú, at Cine70, as cameraman, editor and director of photography.
Once in Ecuador, he co-founded and worked for 22 years as Main Director and Director of Photography at Z Visión, one of the most successful audiovisual production companies of the country.
One of his greatest achievements is to have trained many new audiovisual production professionals.
He currently serves as an independent DP for TV commercials, documentaries and films.