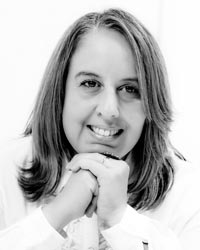 Nitsy Grau was born in 1970 in Villa Clara, Cuba, and lives in Ecuador since 1997.
She earned a Bachelor of Fine Arts Degree (Film and TV) from Escuela Nacional de Arte and Instituto Superior de Arte, Havana-Cuba.
Nitsy worked for ten straight years as Stage Manager and General Director for dramatic series, soap operas and sitcoms for the Ecuadorian TV network Ecuavisa.
Some of the short films she has written and directed have been awarded several prizes.
Currently, she is an independent director, and works at the Institute of Television, ITV, training up the next generation of professionals for the TV and film industry.
FILMOGRAPHY:
AS DIRECTOR
Movie Medardo, 2014
Short film Stories of Looks and Lies, 2012
Short film Kaleidoscope, 2007
AS SCRIPT WRITER AND DIRECTOR
Short film The Game, 2012
Short film Tic Tac, 2006
Short film Chat, 2006
Short film Identity, 2005
Documentary Elipsis, 1997
TV SHOWS FOR ECUADORIAN TV NETWORKS, AS DIRECTOR
Resaka, 2012
The Yellow Combo, 2011
Combo Kids, 2014
The Female Taxi Driver, 2010
The Successful Licenciado Cardoso, 2009
Toño Palomino's Secret, 2008
Super Dad, 2007
Loves that kill, 2005
I sell a Pair of Black Eyes, 2003
Real Life, 2002
No Bounds, 2001